Reporter name Kim Jung-hyuk approved 2022.04.27 16:52 Correction time 2022.04.27 16:52
Visit companies that support S&LB programs, listen to improvements, difficulties, etc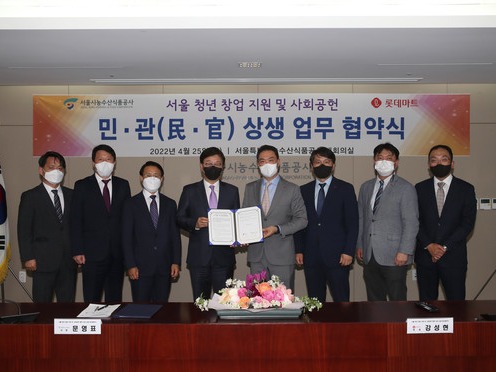 Today Korea = Reporter Kim Jung-hyuk | KAMCO President Kwon Nam-joo said he will visit Jungwoo E&E Co., Ltd., which received support from "Sale & Lease Back" to strengthen on-site management.
President Kwon Nam-joo held an on-site meeting with officials on the 27th. At the meeting, they listened directly to the difficulties and suggestions of small and medium-sized enterprises, and had informal conversations about whether the support system was a blind spot and the need for additional support.
Jungwoo E&E is a small and medium-sized company with core technologies related to the design and production of vacuum heat pipes used in LNG fuel propulsion ships. However, he had difficulty raising operating funds for research and development and production of new products, and asked KAMCO for help in September 2020.
In response, KAMCO helped improve its financial structure by providing operating funds to companies on the condition of repurchasing factories through rental programs after purchasing assets.
"We were able to recover our financial soundness and overcome the liquidity crisis through new funds supported by KAMCO," a Jungwoo E&E official said. "Thanks to additional cuts in rent, we are smoothly pushing for normalization of management despite difficult situations such as COVID-19 and rising raw material prices."
"We will strengthen the role of rental programs after purchasing assets, focusing on the opinions shared at the meeting," President Kwon said. "We will continue to find answers in the field to provide practical help to small and medium-sized companies."
Reporter Kim Jung-hyuk: news1@todaykorea.co.kr Digital News Team